Dear Friends & Fellow Investors,
I just got inspiration to post this
Still under construction.
Mui Bhd And Its Possible Outcome
Story of Bj Corp when it rose from 12.5 sen to over Rm1.50 in year 2006/2007
So please wait. Thank you all for waiting.
Many of Calvin's stock picks looked like "Trash" to you guys at one time or another. Calvin follows Sifu Walter Schloss stock picking approach buying into Deeply Discount Stocks which are neglected, unloved & overlooked. If fact, Walter seldom told his investors what he bought for them or else they might get a shock as they were unpopular & even called "trash" by the investing crowd of his times.
So today in Malaysia not many want anything to do with "TRASH" STOCKS.
May I tell you by illustrations that "One Man's Trash is Another Man's Treasure"
1) Uncut Diamond
Above is a picture of uncut diamonds. These were thrown away as children's playthings once upon a time. Untrained eyes cannot see their value and pass them by as trash.
After cutting one of these cost a thousand Sing dollars.
2. Whale's Vomit. For a long time totally rejected as Trash (Until they discovered its Value as a Perfume enhancer)
Finding Out How Much This Whale 'Vomit' Is Worth Will Make You Sick
The lucky lump could fetch thousands of dollars.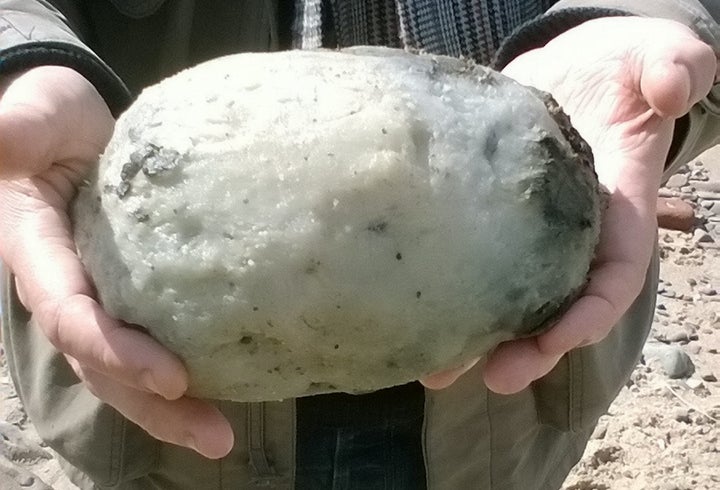 A British couple is looking to cash in on their discovery of a large piece of whale vomit possibly worth more than US$70,000 (Rm280,000)
The vomit, better known as ambergris, is a valuable resource used by perfume makers to help a scent last longer.
Gary Williams and his wife, Angela, found the pricey puke while walking along the beach near Morecambe Bay in Lancashire.
"It was down a section of the beach where no one really walks," Gary told the Mirror. "It smells too bad, though. It's a very distinctive smell, like a cross between squid and farmyard manure."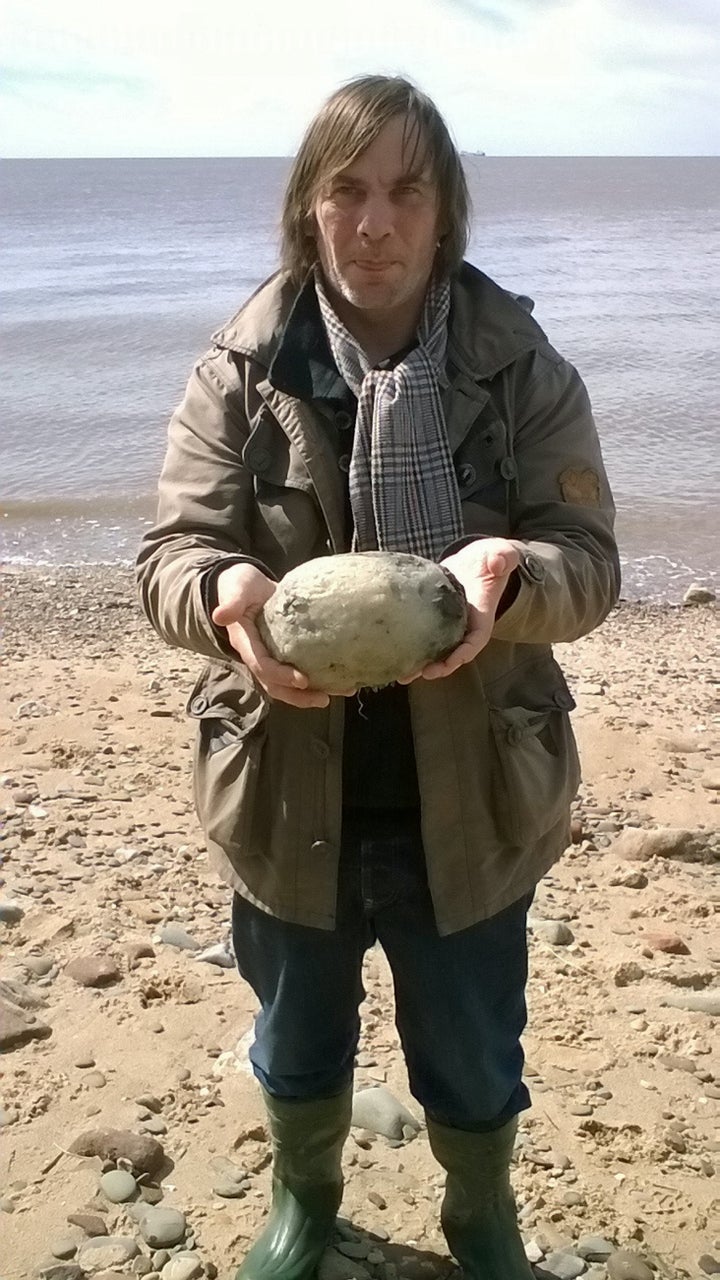 Scientists believe that ambergris forms when a whale swallows a foreign object, like a squid beak, according to National Geographic. The whale will grease up the object to ease its exit from the body.
"It feels like a rock hard rubber ball," Gary, 48, added. "Its texture is like wax, like a candle. When you touch it you get wax sticking to your fingers."
Despite being known as whale vomit, it is now commonly held that the ambergris is discharged from the rear end, National Geographic explains.
Gary and Angela, 49, wisely wrapped up the lump in a scarf and confirmed that they had struck gold whale vomit.
The couple is fielding offers from potential buyers in France and New Zealand, the Guardian reports. The trade of ambergris is illegal in the United States and Australia as part of broad restrictions on whale exploitation.
3. SHARK FIN AT RM2 PER KG
Shark Fin at Rm2 per kg?
Yes, during the GoGo Years just before the Asian Financial Crisis I met a guy from Yemen. He was surprised that Chinese liked to eat shark fin. In his country he said they don't eat shark fin and therefore they discarded them as "Trash".
I was too busy then to explore further.
Who knows?
Some one would have made a fortune buying from this Yemeni guy & re exporting it to Hong Kong.
4) Richest Women in China Due to Selling "Trash"
See
HONG KONG — Just five years ago, Zhang Yin and her husband were driving around the United States in a used Dodge Caravan minivan, begging garbage dumps to give them their scrap paper.
She and her husband, who was trained as a dentist, had formed a company in the 1990s to collect paper for recycling and ship it to China. It was a step up from life in Hong Kong, where she had opened a paper-trading company with $3,800 to cash in on China's chronic paper shortages.
"I remember what a man in the business told me back then," Zhang Yin said. "He said, 'Waste paper is like a forest. Paper recycles itself, generation after generation.'"
Zhang took that memory all the way to the bank. As a result of her entrepreneurship, she is now richer than virtually any other woman anywhere in the world, including Oprah Winfrey, Martha Stewart, and the chief executive of eBay, Meg Whitman. Her personal wealth is estimated at $1.5 billion or more.
Calvin comments:
So One Man's Trash Stocks is another Man's Treasure!
Prestar was Trash at 46 Sen. Now Prestar over Rm1.30 is treasure
DRB at 92 Sen was Trash. Now over Rm1.70 is Treasure
Jaks at 40 Sen was Trash. Jaks over Rm1.20 turns into treasure?
Masteel at 66 sen was Trash. Masteel over Rm1.50 a treasure?
Insas at 65 sen was Trash. Insas nears Rm1.00 a Treausre?
RceCap at 28 Sen was Trash? Now over Rm1.60 a Treasure?
THESE WERE ONCE TRASH. SUPER ENTERPRIZE, KULIM, TMAKMUR, THE STORE, WANGZNG … NOW TAKEN PRIVATE AS TREASURES.
TELL YOU WHAT?
THE BEST IS YET TO COME FOR REAL STINKING TRASH STOCKS:
BJ CORP!!
AND MUI BERHAD!!
Regards,
Calvin